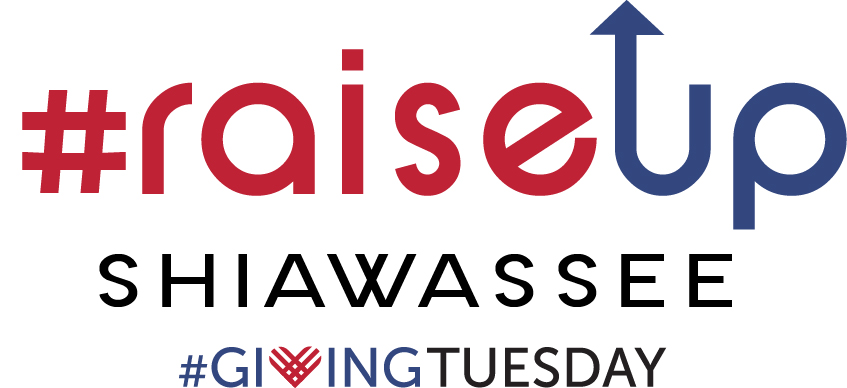 Across Shiawassee County, individuals and groups are stepping up to #raiseUPshiawassee. 
"Give Where You Live" is the theme for this year's #raiseUPshiawassee campaign where twenty-three local non-profit organizations work together to raise awareness and much-needed funds to serve the needs of the people in Shiawassee County.  
---
GivingTuesday and Beyond!
In collaboration with the United Way, The Shiawassee Community Foundation, and The Cook Family Foundation, this effort aims to  "raise UP" not only funding but also action by asking donors to give of their time, talents, treasures ($).  #GivingTuesday (occurring on November 29th  this year) following the widely recognized shopping events of Black Friday, Small Business Saturday, and Cyber Monday with the purpose of linking individuals worldwide with causes they feel connected to in order to strengthen communities and to encourage giving. 
This is collaboration in its truest form – multiple nonprofits coming together to raise up a community. To streamline the donation process for Shiawassee County residents to give to #raiseUPshiawassee participants, the United Way is managing the donation process on behalf of local nonprofits. United Way will distribute 100% of the funds to the designated organizations with no Administrative Fee assessed. Donations will be accepted from November 1 - December 31.
---

The Red Cross prevents and alleviates human suffering in the face of emergencies by mobilizing the power of volunteers and generosity of donors.
Website: https://www.redcross.org/local/michigan.html
Contact: Steph Novacek, 402-619-3296, steph.novacek@redcross.org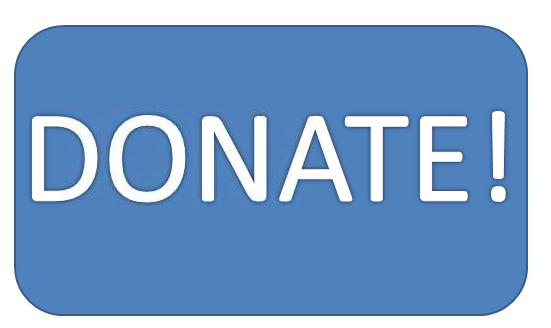 ---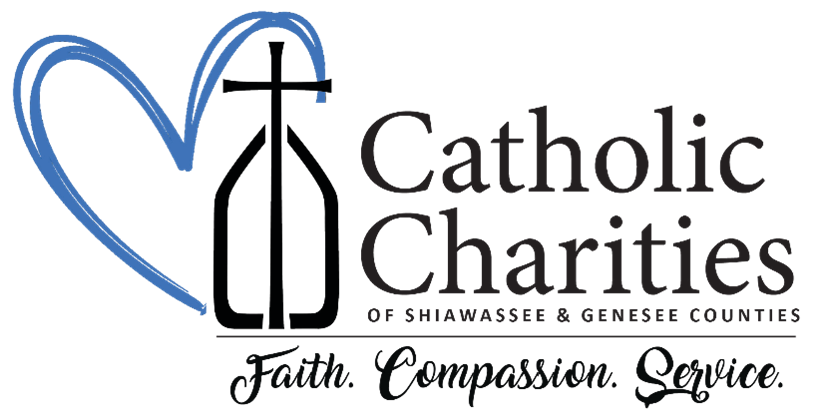 In addition to our Community Closet and Food Pantry, our counseling program helps people experiencing emotional or mental health issues such as: Depression, Anxiety, Grief and Loss, Divorce, Anger Management, Family Crisis, Domestic Violence, Parenting and Pregnancy, and Substance Use Addiction. 
Our Prevention Specialists provide support groups, programs, and classes in an effort to strengthen individuals and families, as well as make children resistant to substance use. These programs are free and provided in schools, churches, or other locations in Genesee, Shiawassee. 
Website: www.ccsgc.org
Contact: Theresa Hurley, 810-232-9950, thurley@ccsgc.org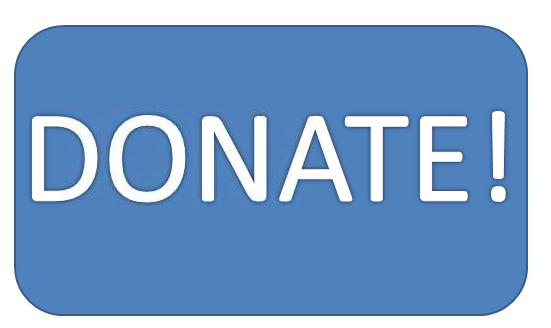 ---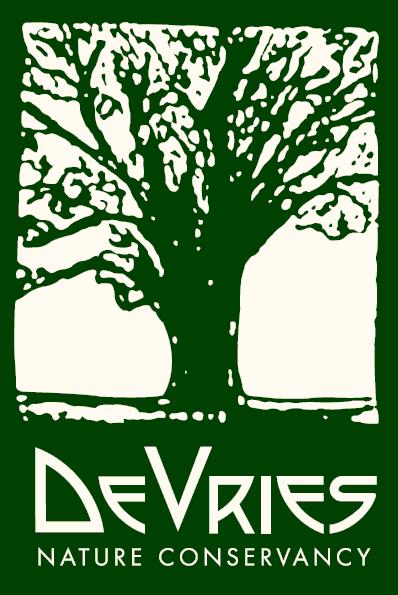 Nestled on the banks of the Shiawassee River just five minutes from downtown Owosso, the fresh air and calming spaces of DeVries Nature Conservancy bring nature close to home. We provide access to outdoor spaces, low-cost educational programs, and community events that connect people with Michigan's natural beauty and agricultural history.
Website: www.devriesnature.org
Contact: Ben Glardon, 989-723-3365, bglardon@devriesnc.org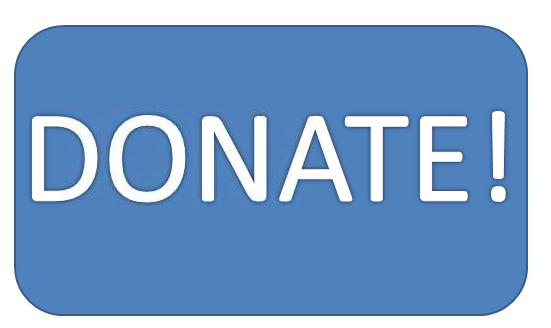 ---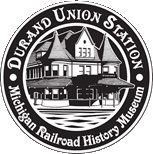 State-wide history museum with local feel, housed inside a grand 115-year-old active train station. Durand Union Station, Inc.'s mission is to preserve, maintain and operate the Durand Union Station and Michigan Railroad History Museum.  We engage and educate the community through the celebration of railroading: its past, present, and future. Offers free virtual and audio tours by donation.
Website: www.durandstation.org
Contact: Mary Warner-Stone, 989-288-3561, dusi@durandstation.org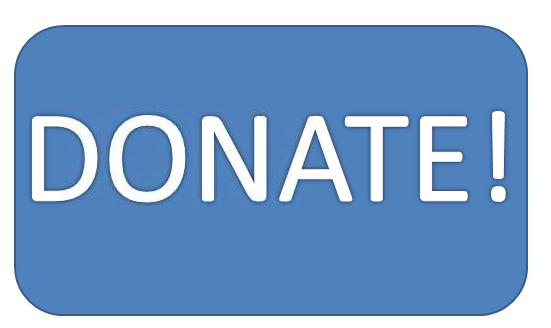 ---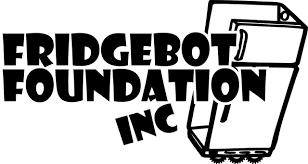 Our fundamental mission is to inspire students to be interested in STEM (Science, Technology, Engineering, and Math). But our mission goes beyond building a robot--by promoting innovation, leadership, mentorship, and community service.
The FridgeBot Foundation supports robotics programs with funding and community resources. The organization strives to promote team members and give them educational and career opportunities not normally offered in other competitive programs.
Website: http://fridgebotfoundation.org/
Contact: Scott Stap, 810-691-0687, info@fridgebotfoundation.org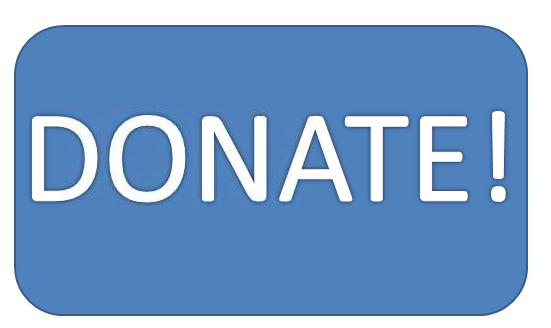 ---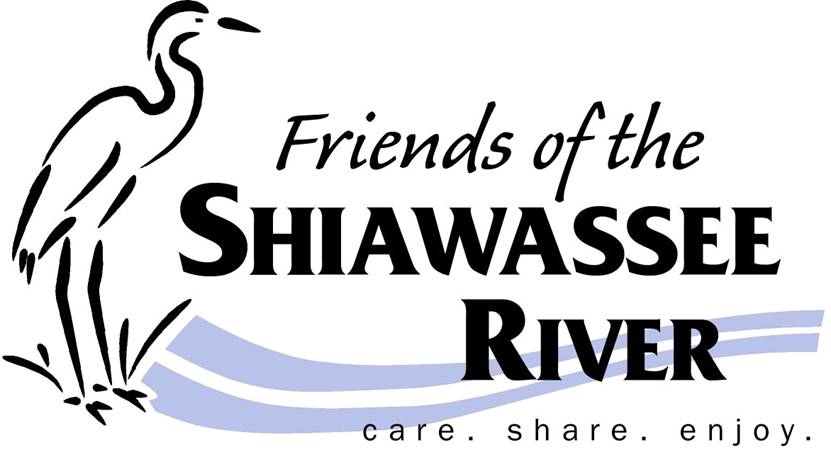 The mission of the Friends of the Shiawassee River is to Care, by maintaining and improving the health of the river; Share, by enhancing the community's appreciation and knowledge of the river; and Enjoy, by increasing recreational access and responsible use of the river. Join us in creating access points along the river, monitoring water quality, and building community as we enhance the river. At the Friends, we are all "boots in" when it comes to being stewards of our river!
Website: www.ShiawasseeRiver.org
Contact: Patrice, 989-723-9062, info@shiawasseeriver.org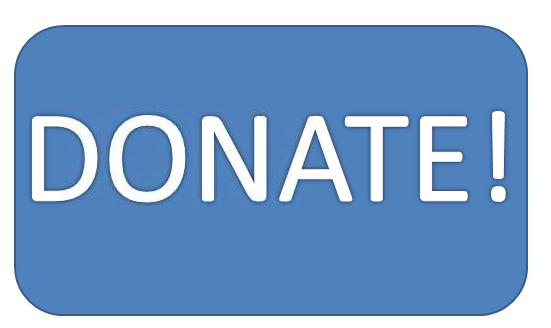 ---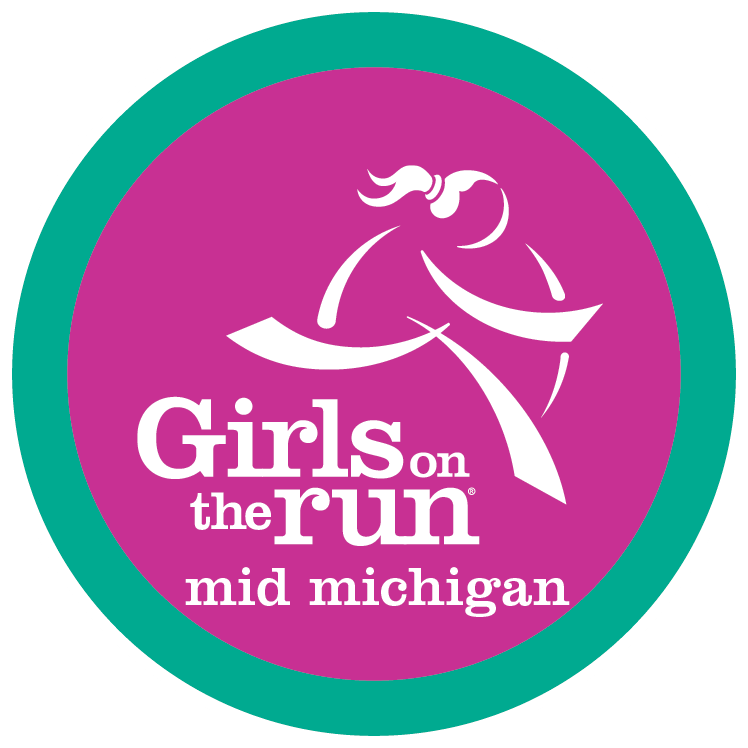 When you give to Girls on the Run, you set an empowering, educational and transformative experience in motion. Thanks to your generosity, GOTR girls can grow into their most confident selves and set aflame an unstoppable glow from within. The results of her glow lead to more vibrant bodies and minds, deeper friendships and inclusive communities. 
Website: www.gotrmidmichigan.org
Contact: Stephanie McClintock, (989) 723-6329, stephanie.mcclintock@girlsontherun.org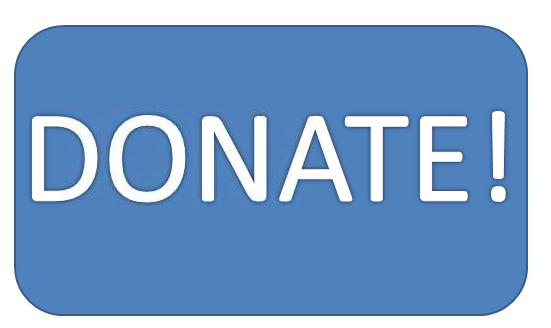 ---

Great Lakes Bay Health Centers Shiawassee is located at 200 Caledonia, Owosso MI 48867. The center provides high-quality family practice medical, dental and behavioral health care including lab services and substance use disorder treatment. Everyone is welcome and all insurances accepted including private insurance, Medicaid and Medicare. A sliding fee scale based on income is available for those without insurance with medical visits costing as little as $10. 
The mission of Great Lakes Bay Health Centers is to provide excellent health care to individuals and communities, especially those who are underserved, uninsured or underinsured. The services provided are sensitive to the needs of the community, are not based on ability to pay and are offered without regard to criteria such as race, religion, national origin, sexual orientation or gender identity. The nonprofit organization includes 33 locations in seven counties. 
Website:  
Website:  www.greatleakesbayhealthcenter.org
Contact:  Hannah Marrah, (989) 729-4848, hmarrah@glbhealth.org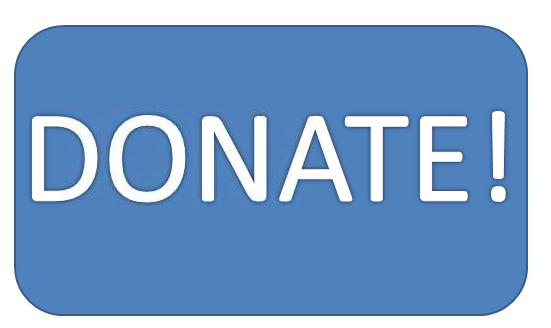 ---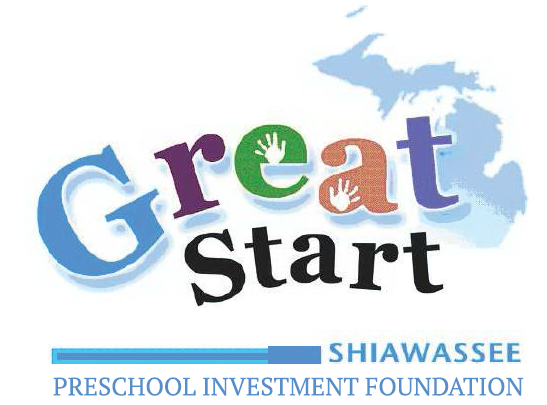 We believe every child deserves a Great Start!  Please help us raise funding to provide scholarships for families that cannot afford to send their child to preschool.  Donate now to invest in Shiawassee County's future! 
Website: www.sresd.org
Contact: Tara Agnew, 989-725-2581, agnew@sresd.org or Courtney Herrick, 989-725-2581, herrick@sresd.org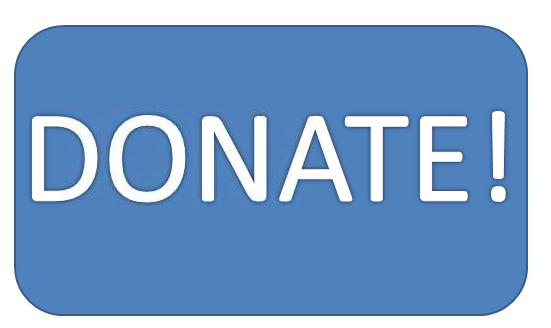 ---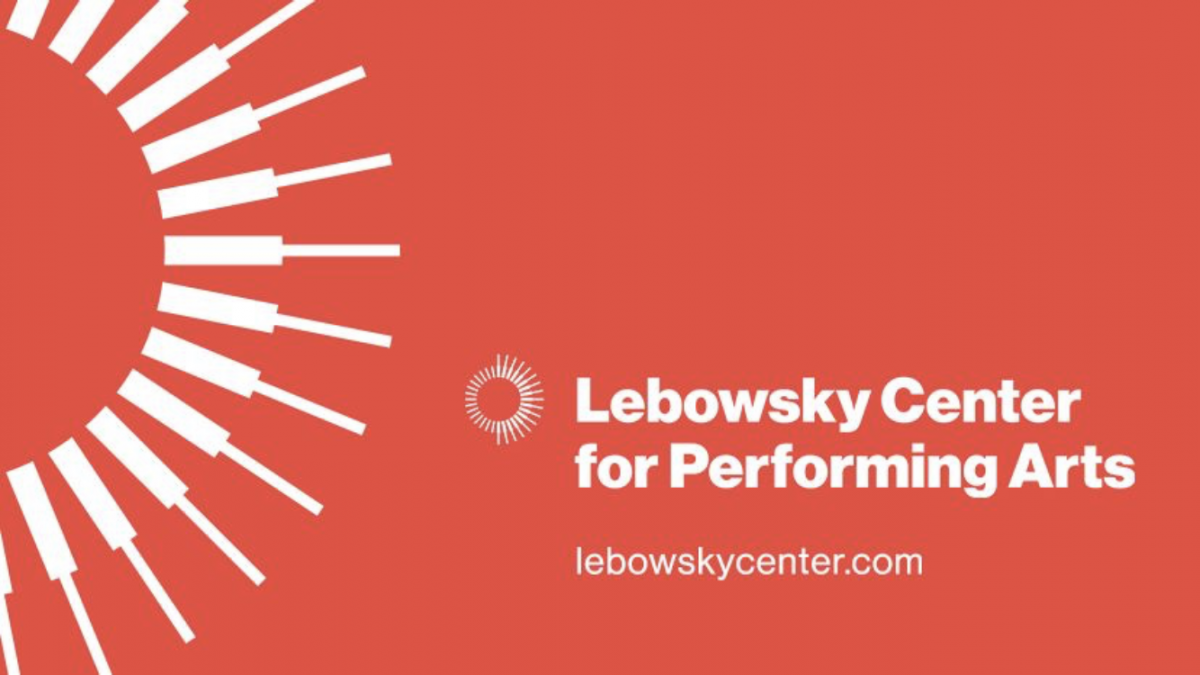 At the Lebowsky Center, we put passion and inspiration in the spotlight. Our productions have transported audiences for decades with bold, timeless and memorable performances. We believe everyone should have access to live performing arts throughout their lifetime but we need your support to make that happen. 
Website: www.lebowskycenter.com
Contact: Kelleigh Tanton, 989-723-4003, kelleigh@owossoplayers.com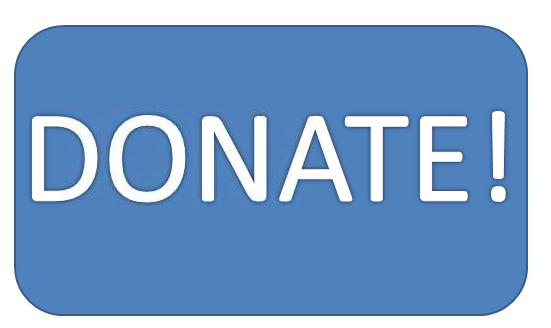 ---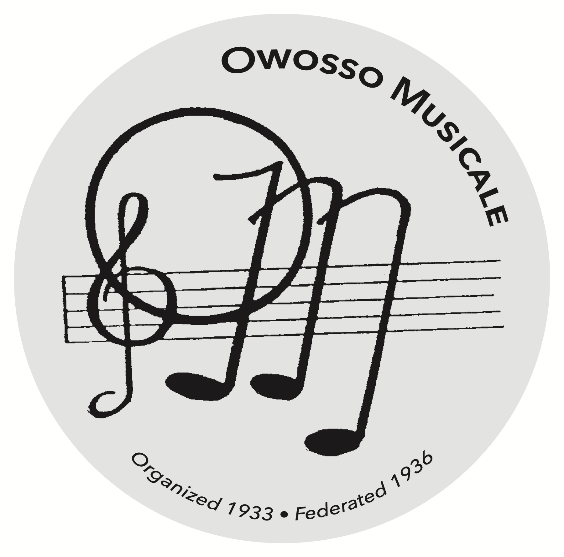 Our Purpose is educational and inspirational. We believe in the advancement of musical culture within our club and community.
Mission Statement: To support and promote all music endeavors of children, youth, and adults within our club, community, county and beyond.
Website: owossomusicale.org
Contact: Donna Belzer, owossomusicale@yahoo.com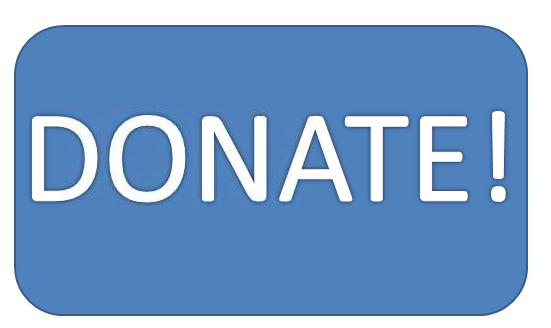 ---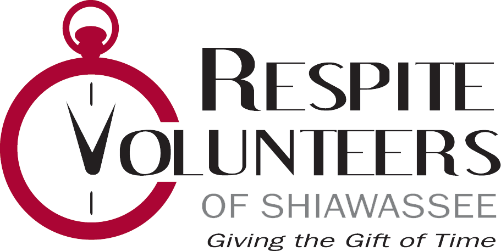 Respite Volunteers of Shiawassee provides case management home visits, explains all senior services, home care and home health services available while getting to know the person that is ill and their family caregiver.
We then try to find a compatible volunteer to visit weekly. This gives the family caregiver a well-deserved break and the person a friendly visit. Respite Volunteers help the elderly and persons with disabilities to remain living safely in their own homes. 
You can be the change for Respite time for families caring for adults with health challenges by giving.
Website: www.respitevolunteers.org
Contact: 989-725-1127, office@respitevolunteers.org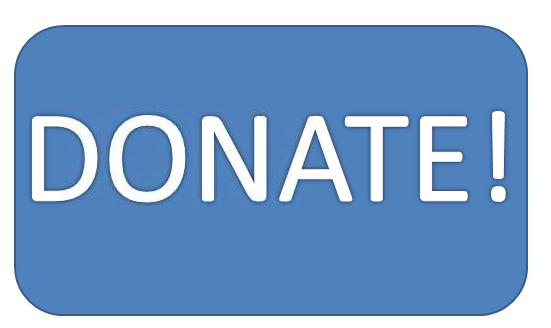 ---

1 in 3 women and 1 in 4 men have experienced some form of physical violence by an intimate partner. We believe everyone deserves a life free of abuse.  Help us raise money for direct services to victims of domestic & sexual violence.  Today, let's inspire, hope, & heal!
Website: www.thesafecenter.org
Contact:  Hannah Gottschalk, (989) 723-9716, Hannah@thesafecenter.org  OR safecenter@thesafecenter.org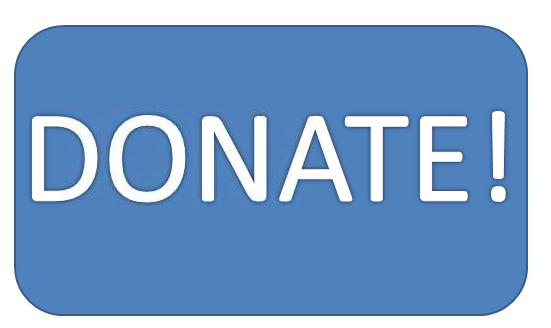 ---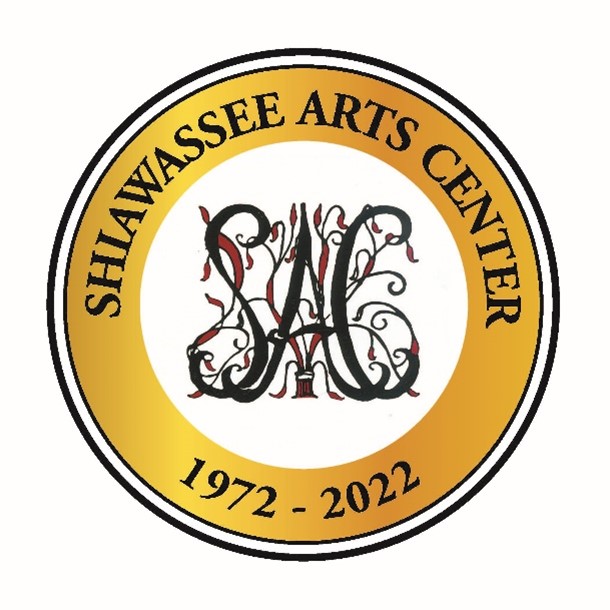 With your support, the Shiawassee Arts Center envisions a vibrant community where the arts inspire our innovative spirit, celebrate our cultural diversity and encourage community involvement.
Website: www.shiawasseearts.org
Contact: Piper Brewer, 989.723.8354, sac@shiawasseearts.org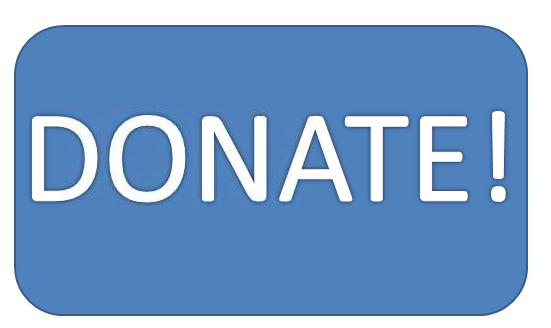 ---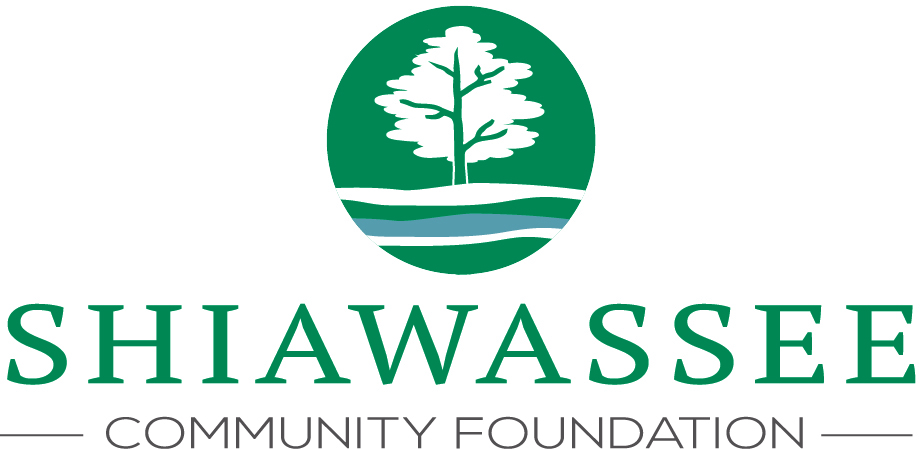 For nearly 50 years, the Shiawassee Community Foundation has helped strengthen the community through support to area students and nonprofit organizations. The Community Cares Unrestricted Fund is an endowment that works to meet immediate emergent needs in the area. Donations to this fund have the potential, over time to help every nonprofit in the county. For Good. For Ever. 
Website: www.shiacf.org
Contact: Kim Renwick, 989-725-1093, kim@shiacf.org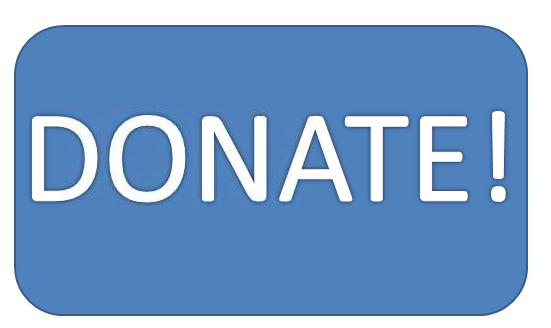 ---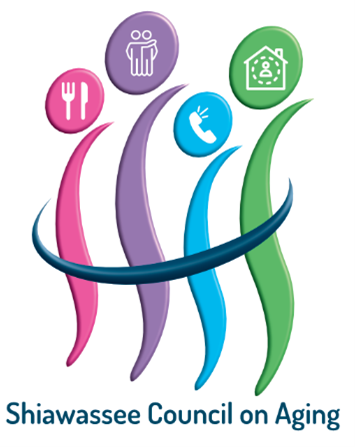 The Shiawassee Council on Aging mission is to advocate, assist, and promote the well-being and independence of seniors 60 years and older in Shiawassee County. SCOA is the Meals on Wheels program for Shiawassee County and currently serves over 300 homebound seniors with a nutritious hot meal and a safety check 5 days per week. No income requirements for services. No service fee, donations accepted.
Website: www.shiawasseecoa.org
Contact:  Cynthia Mayhew, 989-723-8875, cmayhew@shiawasseecoa.org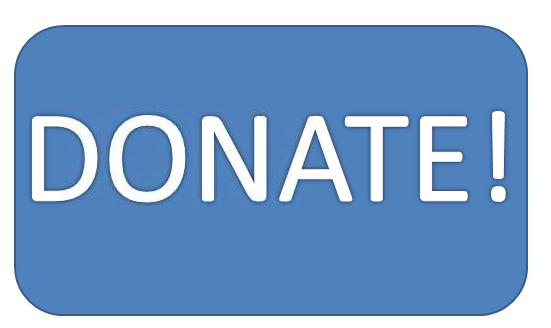 ---

The Shiawassee County Health Department Youth Committee is a group of 9th-12th grade students that live or attend school in Shiawassee County. These students are passionate about student health and well-being and have created four focus areas including; mental health, reproductive health, nutrition, and substance misuse. Students have the opportunity to write grants, plan events, volunteer, and create professional relationships with health and social service organizations within the community. 
Your donation will help the Shiawassee County Health Department Youth Committee reach youth in our community by allowing youth committee members to provide education and outreach, plan events, and have a voice in creating health campaigns. 
Website: www.health.shiawassee.net
Contact: Grace Dennis, 989-743-2304, gczubachowski@shiawasseechd.net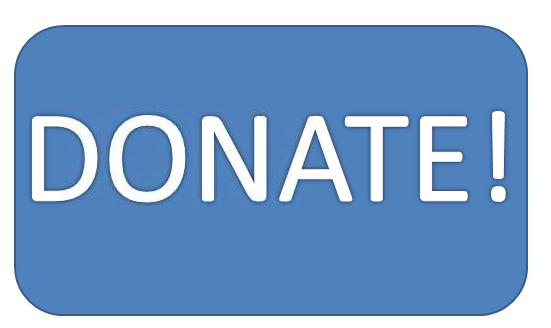 ---

Camp Shiawassee becomes the backdrop for adventures, discoveries, friendships, fun, and traditions every summer. Dating back to the 1940's, Camp Shiawassee has morphed from its origins as a Christmas tree farm to its current purpose: the site for the most amazing summer fun for 9 weeks every summer. Were you a kid at camp in the 1960's or 70's? Do you remember the Y's Men Club? Can you help us share the legacy of Camp Shiawassee with kids in the summer of 2023? All youth deserve the opportunity for a traditional summer experience – camp games, camp songs, archery, canoeing, kayaking, gaga ball, arts & crafts….and just being a kid. Can you help us share 100 weeks of the legacy of Camp Shiawassee?? Your donation of $165 will send one kid to camp for a week in 2023.
Website: www.shiawasseeymca.org
Contact: Kathy Clapp, 989-725-8136, kclapp@shiawasseeymca.org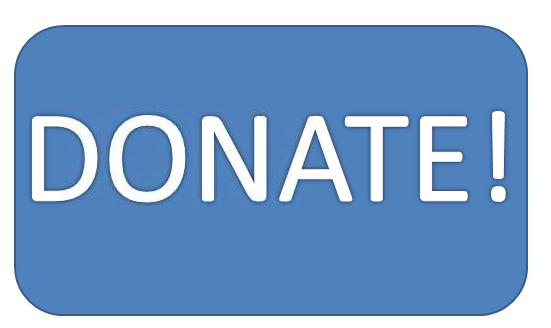 ---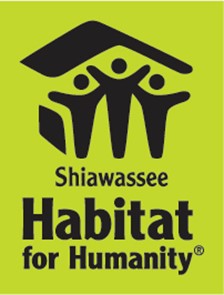 Shiawassee Habitat for Humanity is part of a global, nonprofit housing organization founded on Christian principles that seeks to put God's love into action by building homes, communities and hope.  Shiawassee Habitat for Humanity is dedicated to eliminating substandard housing locally and worldwide through constructing new and rehabilitating, repairing and preserving existing houses; by advocating for fair and just housing policies and providing training and access to resources to help families improve their shelter conditions.  
ReStore Owosso, a thrift store with items to help make your house a home (located at 1494 N. M-52 in Owosso Township) supports our work in Shiawassee County by providing new income that is invested into our work. We are looking for volunteers and financial support to build affordable housing in Shiawassee County.  All gifts are welcome.
Website: www.sshfh.org
Contact: Ann Szymanowski, 989-753-5200 Ext. 207, annszymanowski@sshfh.org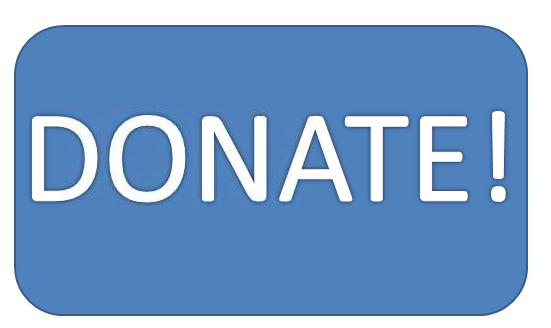 ---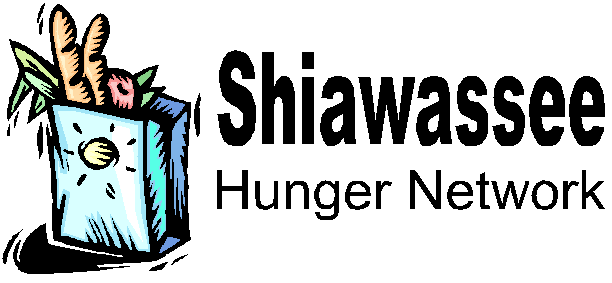 The SHN is a collaboration of pantries dedicated to eliminating hunger & providing emergency food to families in need. Each year the Hunger Network provides thousands of meals to families in need. Join with us so families never have to make food a choice, #raiseUPshiawassee!
Website: catholiccharitiesflint.org/shiawasseehungernetwork
Contact: Helen Bear, 989-723-8239, hbear@ccsgc.org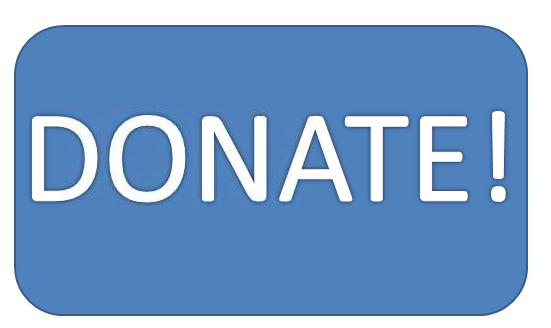 ---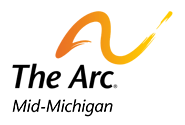 The Mission of The Arc Mid-Michigan is to empower people with developmental disabilities in Shiawassee, Ingham, Clinton, and Eaton counties to participate in and be fully included in the community.
Website: www.arcmidmichigan.org
Contact: Damien Meszko, 989-723-7377, damien@arcmidmichigan.org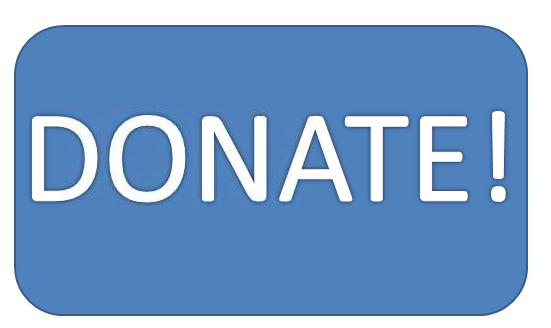 ---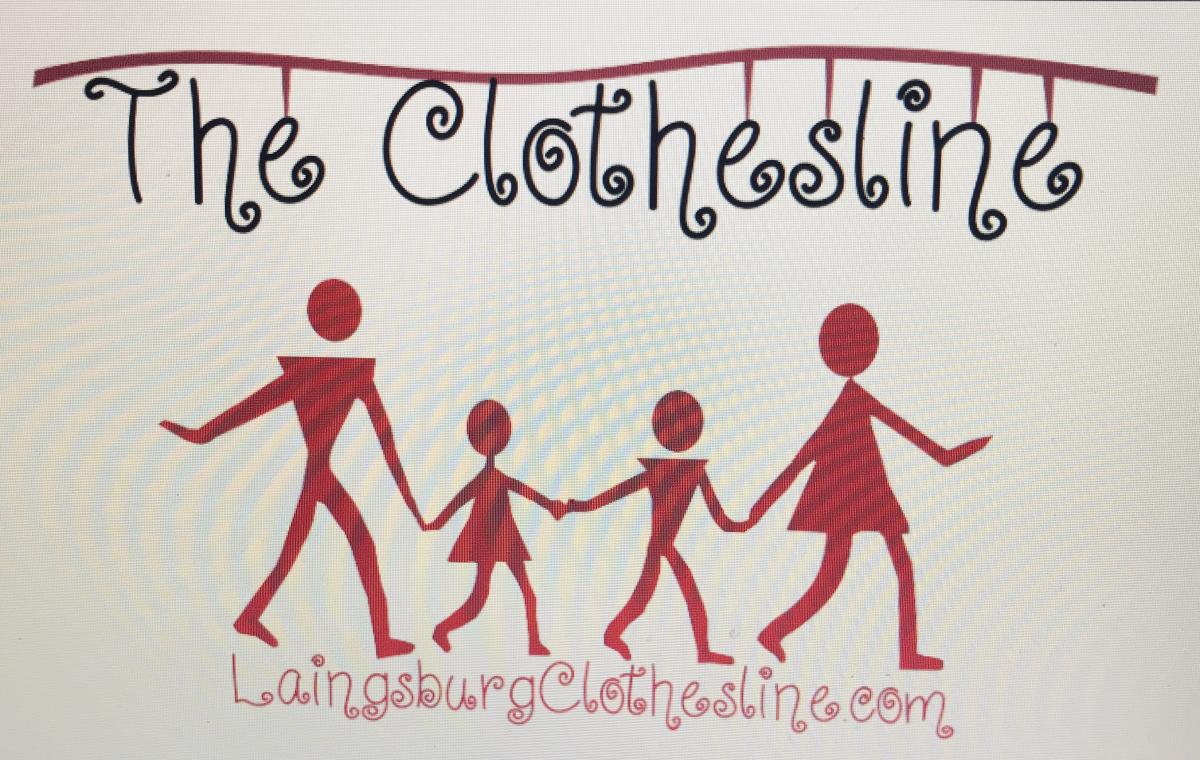 We realize families are struggling with clothing needs and with children who are falling behind in school.  The Clothesline in Laingsburg is a nonprofit, resale clothing store completely run by volunteers who have assisted countless families over the past 16 years. Our mission is to provide high quality, new or gently used, clothing to our community and county at low prices and free to those in need.  Our current financial request is to seek additional funding for the installation of two bathrooms and finish the interior of the Connection, which adjoins the Clothesline. This building will serve as a future, free tutoring center and community center for all!  Help us make this dream come true!  The need is real and the time is now! Thanks!  :)
Open: Jun-Oct, Wednesdays 3p-6p & Mar-Dec, Saturdays 10a-2p
Contact: Lisa Jelenek, 517-256-1399, lisajelenek@gmail.com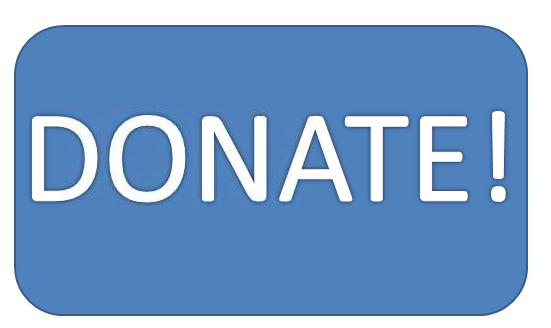 ---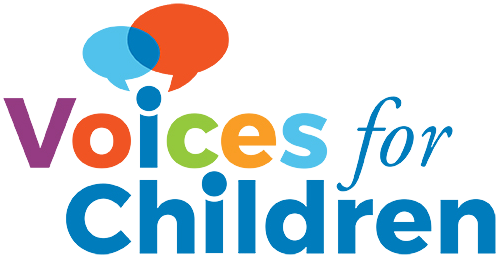 At Voices for Children Advocacy Center, we focus on providing healing to victims of child abuse and prevention education in our community. Each year we help over 2,000 children experiencing child abuse and neglect in Genesee and Shiawassee Counties. Every child receives trauma-focused counseling, a sound investigation, medical services, court accompaniment, hope and healing. In addition, we continue to lead efforts to assist children who have been victims of human trafficking. Our services are provided at no cost and it is vital for us to raise funds to keep our children and community safe.  Help provide hope & healing through free therapy services and resources to the most vulnerable children in Shiawassee County. 
Website: www.voicesforcac.org
Contact: Ellen Lynch, 989-723-5877 Ext. 220, ellen@voicesforcac.org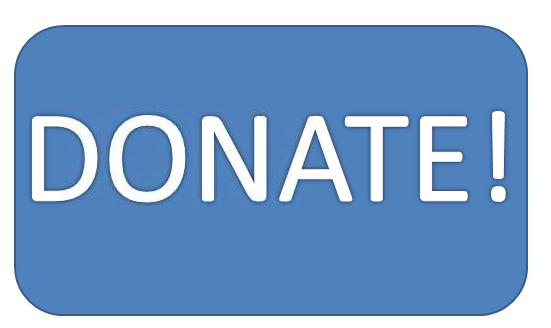 ---

Wolfpack Robotics inspires Laingsburg (Pre-K thru 12th grade) to be science and technology leaders and innovators by engaging them in exciting mentor-based programs that build science, engineering, and technology skills, that inspire innovation, and that foster well-rounded life capabilities including self-confidence, communication, and leadership.   Building STEM leaders of tomorrow.
Website: wolfpack-robotics.com
Contact:  Clint Hawks, Marcomm Mentor, 517-230-2003, clint.hawks@gmail.com
                Melissa Kramer, Operations Mentor, 734-972-3565, tmelissa.kramer@gmail.com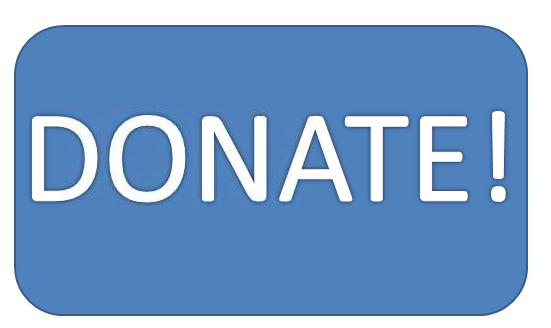 ---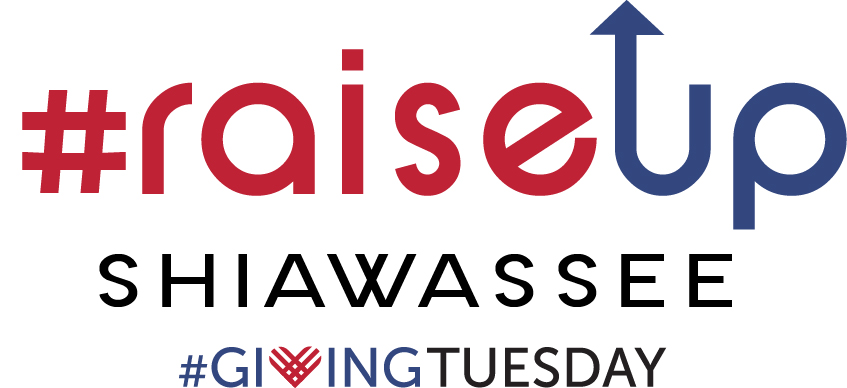 Can't decide which charity to support? By clicking the donate button below your gift will be equally divided among them all! Please also consider giving your time to one of these amazing charities!