Thank you to our Corporate Partners!
In 2018, employees from more than 200 companies invested in their community through the United Way of Genesee County. Last year dollars raised through the United Way impacted more than 100,000 lives across Genesee and Shiawassee Counties.  
By supporting United Way you are providing a hand-up, not a hand out, to people of all backgrounds in Genesee and Shiawassee Counties. As we prepare to kick off the 2019 campaign in the fall, we thank everyone for their continued support.  Dollars raised in Genesee County stay in Genesee County… Dollars raised in Shiawassee County stay in Shiawassee County. Your gift provided the UWGC the opportunity to invest in over 150 quality, evidence based programs that produce high-impact

.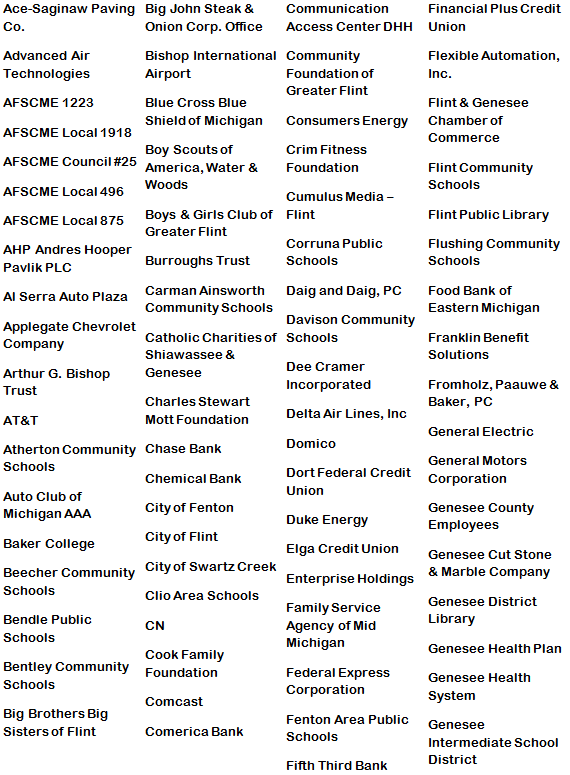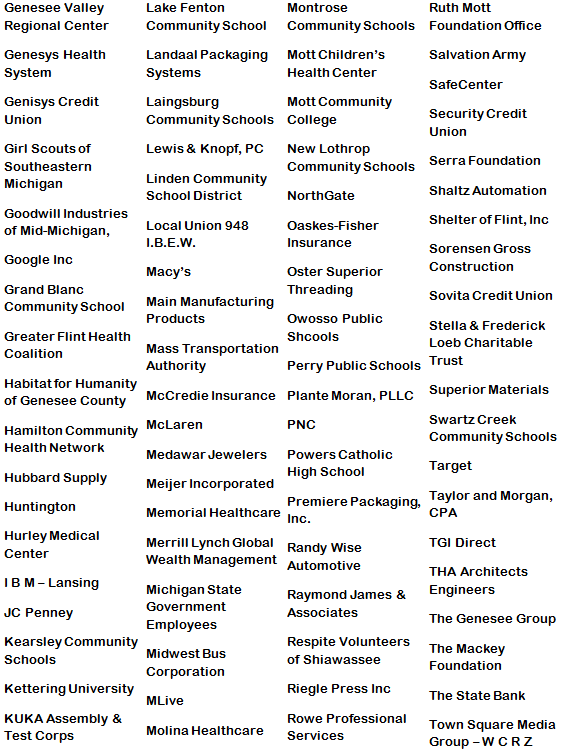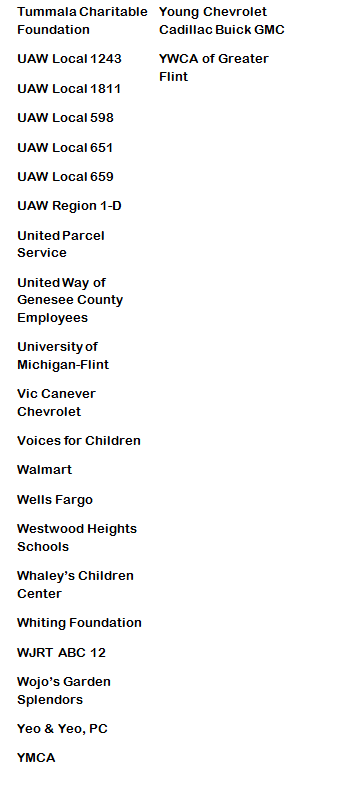 If you are interested in holding a campaign in your workplace to support United Way, contact Jamie-Lee Venable at 810.762.5826 or jvenable@unitedwaygenesee.org.